Mate & Mint syrup will cool you down and wake you up. One of the most popular syrups on offer tastes not only as a cold drink but also as a hot mixed drink.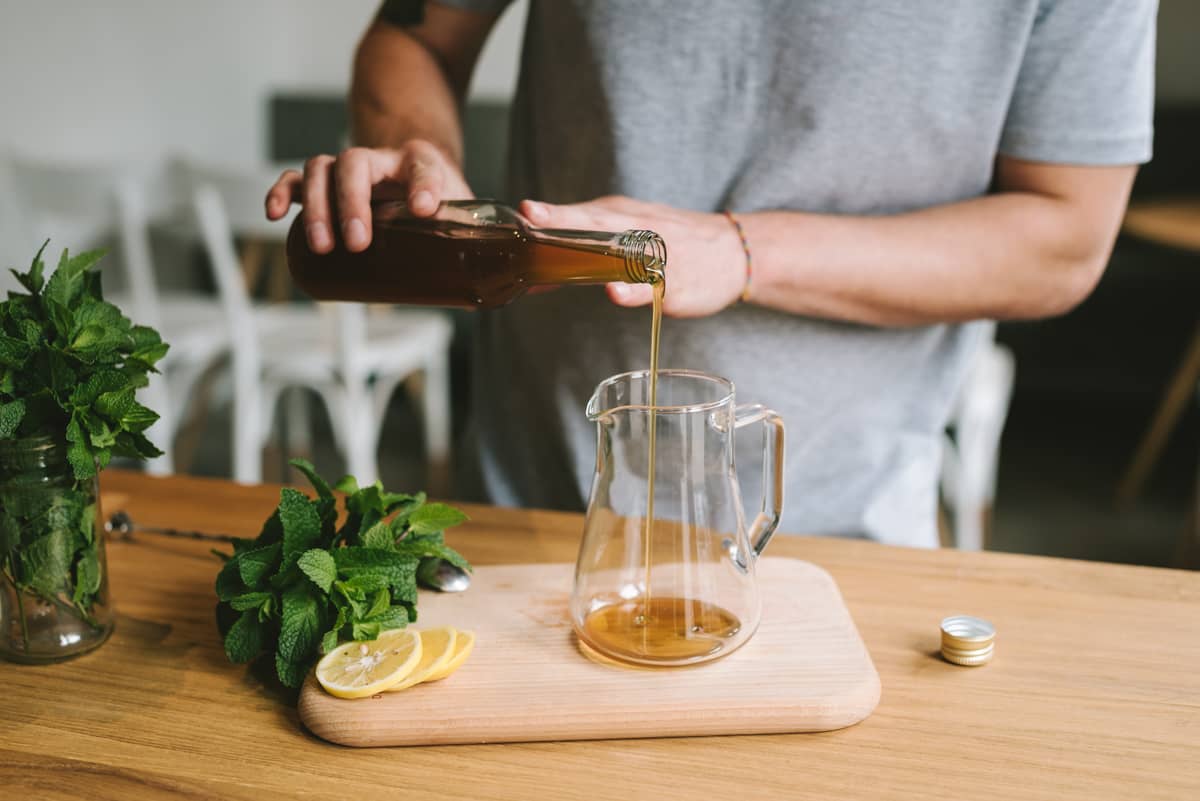 Lemonade or a hot drink made from this syrup represents a natural alternative to coffee or synthetic energy drinks. Syrup from a high-quality Mauritius cane sugar is literally packed with fresh mint, Moroccan dried mint and yerba mate. It provides plenty of vitamins, minerals and antioxidants that will get your body and mind started whenever you need it.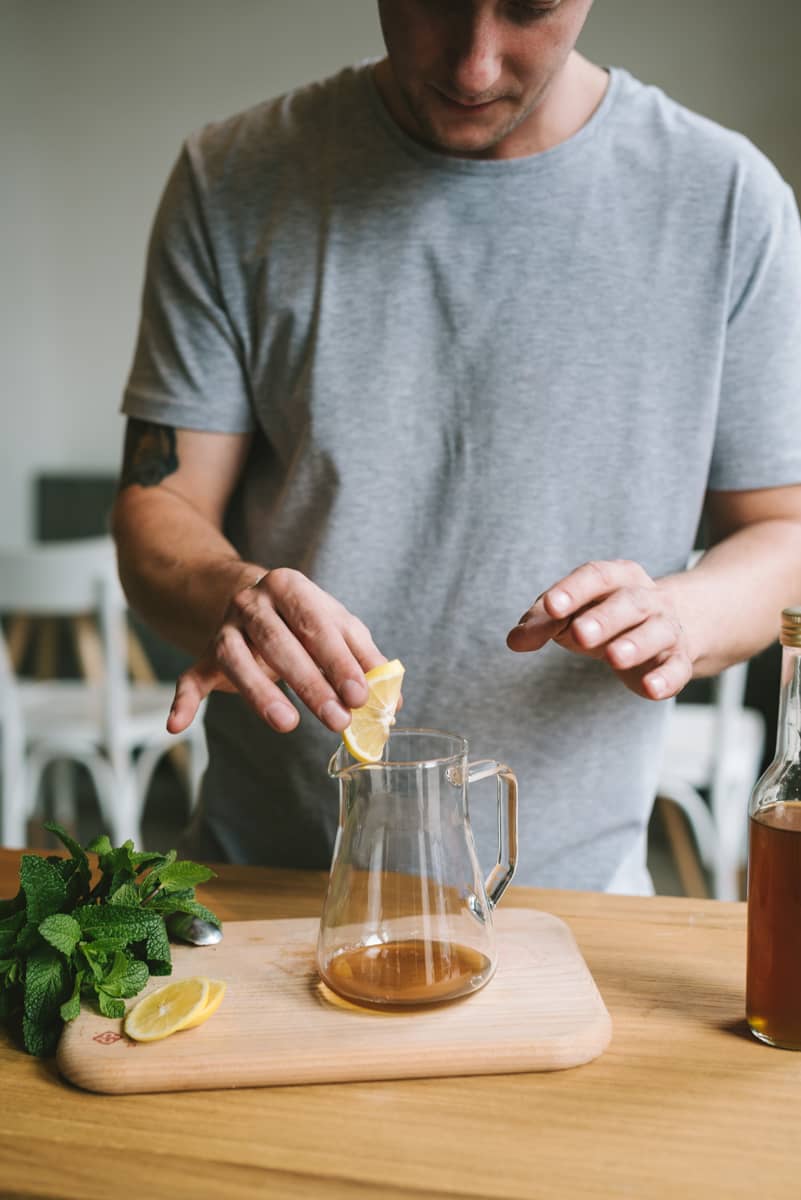 Preparation of all recipes is very easy and fast. Just create the flavour and enjoy your drink!
All recipes are mixed in the same dilution ratio as cold lemonades (1:10). We recommend using 80°C water for the preparation of hot drinks to avoid getting burned.

Do not hesitate to use fresh herbs, slices of fresh or dried fruit to make the drink according to your possibilities and taste. Finally, put all ingredients into a glass, pour hot water, stir, garnish and the delicacy is ready.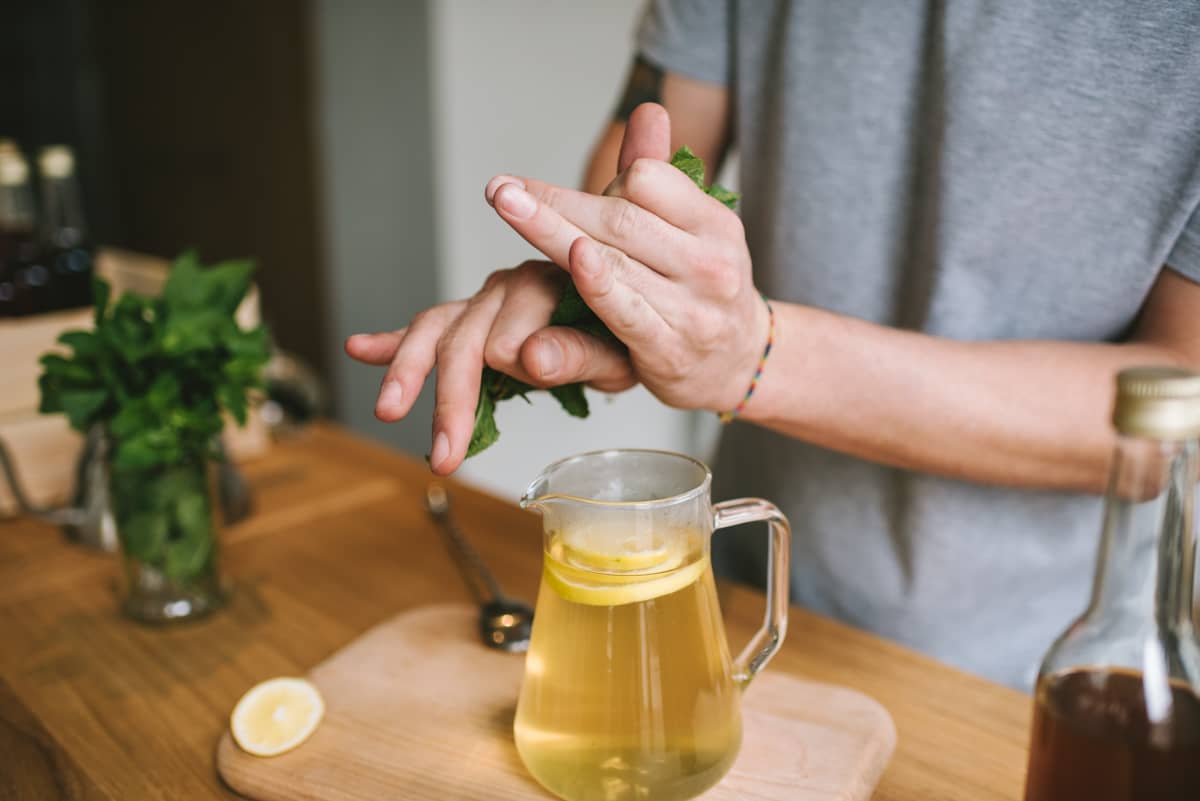 Mätla
3cl of Mate & Mint syrup
5cl of spiced rum
2cl of lime juice
20cl of hot water
fresh mint, dried lime

Variant 2

2cl of Mate & Mint syrup
4cl of rum
2cl of Bentianna
20cl of hot water
fresh mint, dried orange, whole cinnamon

Variant 3

3cl of Mate & Mint syrup
4cl of gin
3cl of red grapefruit juice
20 cl of hot water
fresh mint, dried red grapefruit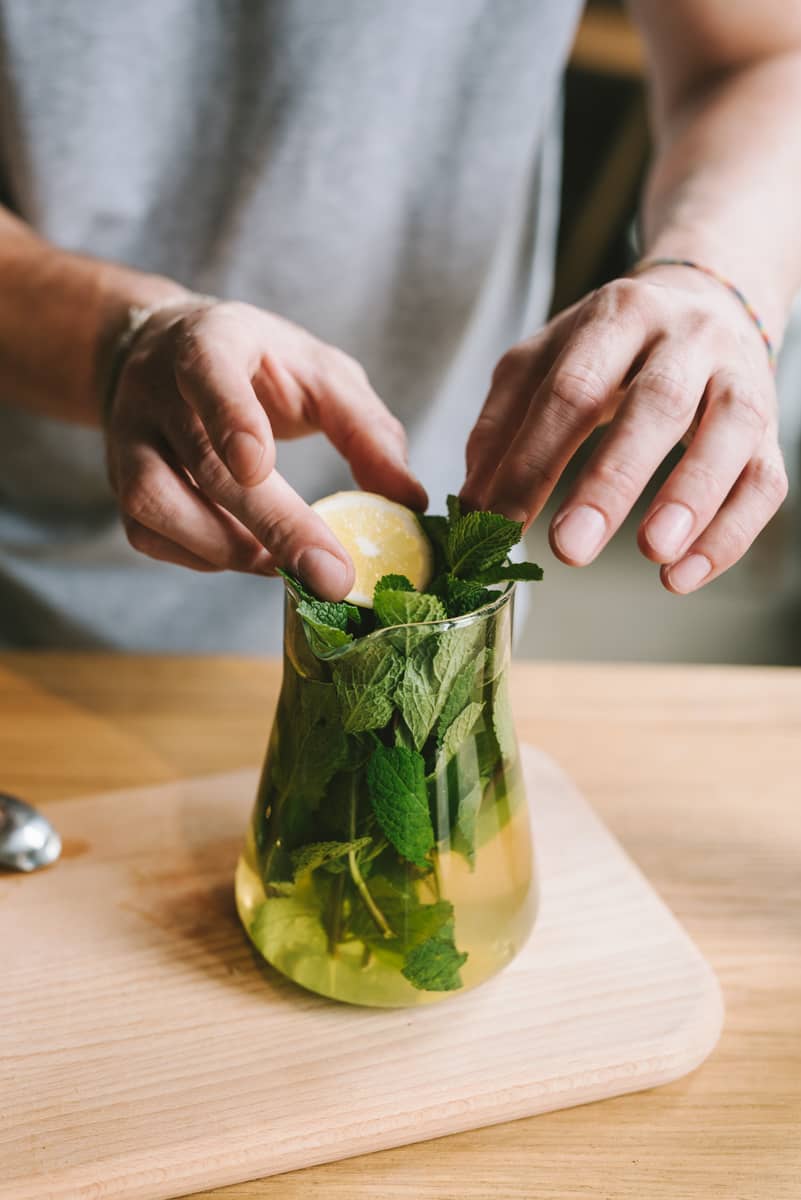 Fans of non-alcoholic drinks can get inspired by our mixed drinks or choose rather a simple drink, for which only a few basic ingredients are needed.
Hot Mate & Mint (3dl)
Pour 3cl of syrup to preheated cup and top up with hot water. Add fresh mint, lemon and serve.
Mate - Mint lemonade (0,5l)
Pour 4cl of syrup into a carafe filled with ice and top up with water. Stir well, add fresh mint and sliced lemon. Serve with love!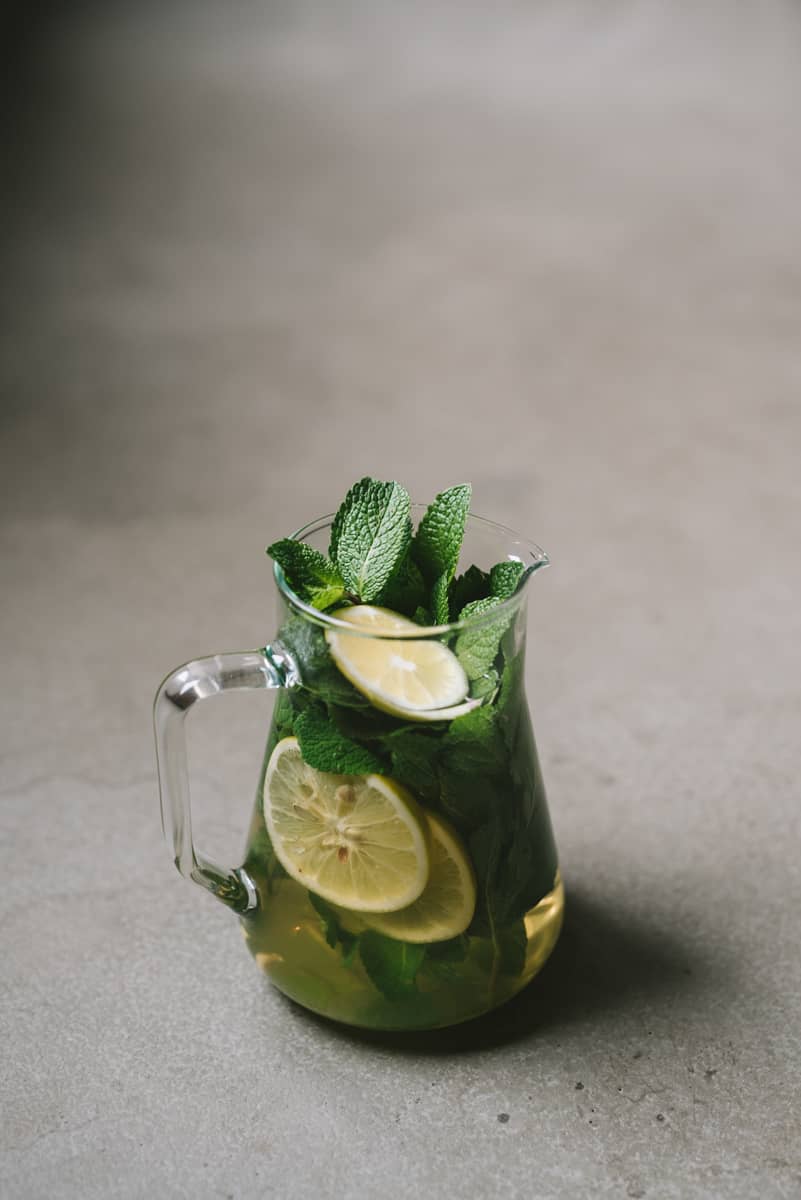 Thanks for the photos: Nora a Jakub Čaprnkovci
Photos taken in Bratislava café - Pán Králiček